Capital Growth
Capital Growth
is the campaign to support 2,012 new community food-growing spaces for London by the end of 2012.
They're already on over 1200 and you can help London reach it's target.
They offer small grants, training, expertise and connections with our local community food growers to support you.
Do you want to start a new growing space?
Contact us
to get started or
apply
directly to Capital Growth.
Your growing space can be big or small, and if you don't have space to grow yourself but still want to get those fingers green, Capital Growth can connect you with local spaces that might need your help.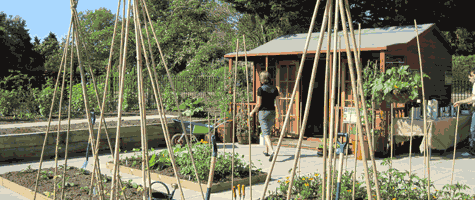 UJS
,
LSJS
, and
JCoSS
also have growing spaces in London. They're doing great stuff, so let's give them a friendly nudge to register with Capital Growth.
We're hoping the Jewish community can do our bit to reach the 2012 target.